WE CUSTOMIZE STAINLESS STEEL TUMBLERS
Want a customized YETI®, RTIC®, TIAGA® or OZARK TRAIL® Tumbler?
We're stocked with YETI®, RTIC®, TIAGA® or OZARK TRAIL® Branded tumblers and colsters and ready to powder coat them the color of your choice and/or engrave them with any name or logo that you want. Some of the most popular choices for engraving are names, company logos, scriptures, and sports teams.
Not sure about what color you want? See color chart below or give us a call to and we'll find the color that best fits your needs. Some colors may require an additional fee.
Want to use a stainless steel tumbler you already have? No problem! You can bring it by the shop or ship it to us. We're out in Crandall, TX. Address below.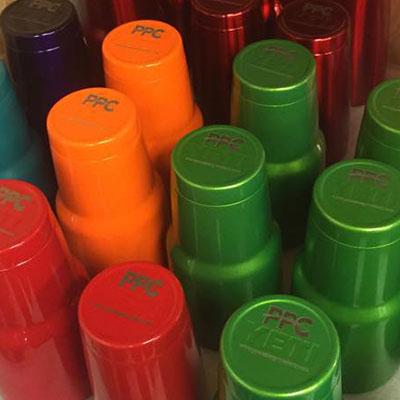 SOME OF OUR STAINLESS STEEL TUMBLER CUSTOMIZATIONS:
ORDER YOUR CUSTOMIZED STAINLESS STEEL TUMBLER TODAY!
Shop the the brands we carry and select your customizations and we'll get it sent out to ya!
SHOP NOW