We Can Engrave Almost Anything
Any organic material
We have a 120 watt CO2 laser with an engraving bed size of 24″ x 36″. We can engrave on any organic material including but not limited to, powder coat, wood, glass, marble, plastics and rubber. This includes the ability to engrave cylindrical objects such as stainless steel tumblers, wine glasses, beer mugs, etc.
Advantages of CO2 Laser Engraving:
The laser uses a beam of light as the engraving tool, so no part of the machinery actually touches the material being engraved.

Laser engraving produces a permanent, crisp, highly detailed mark, engraving images at up to 1200 dots per inch.

The engraving quality is unmatched for reproducing graphics.

Lasers provide an extremely fast way to customize your things.
We can do just about any project you have in mind. Our laser engraver is 24″ x 36″ and can etch just about anything up to that size. That includes round items too. Give us a call and we'll see what we can do!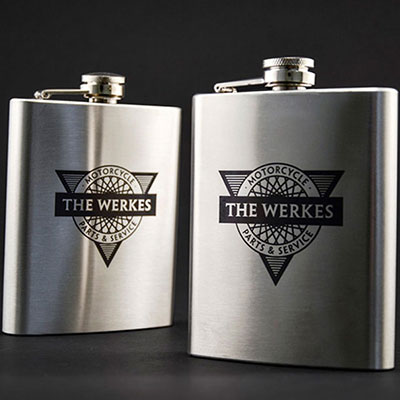 Some of Our Laser Engraving Work: