HIGH-QUALITY FINISH POWDER COAT
Paired with Tough Durable Protection
We carry a large number of color choices to fit most needs including clear coat. You can also choose to have your product finished with a textured, candy, or metal flake finish. Any special colors or finishes that we do not have in stock can be ordered for an additional fee.
Not sure about what color you want? See Powder Coating Colors below or stop by the shop and we can show you color samples to help ensure that you choose the color that best fits your needs.
We can do just about any project you have in mind. Our oven is 8′ x 20′ x 8′ and even if you have something that is bigger, we can probably accommodate. Give us a call and we'll see what we can do!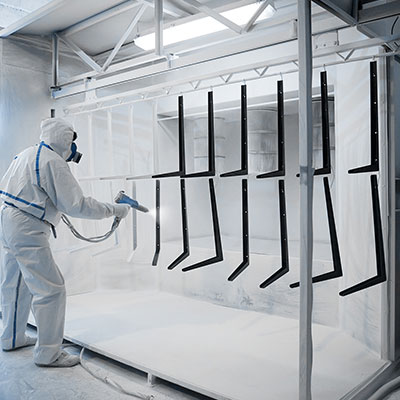 Some of Our Powder Coating Work:
WHY CHOOSE PRECISION POWDER COATING?
We offer the best there is in powder coating. Our rates are competitive and we strive to make every customer happy.
At Precision Powder Coating, we take care to provide our customers high quality services, personalized for their unique needs. Our team is professional, courteous and efficient about everything from taking orders to shipping out quality products.
PROJECTS

DONE ON TIME

ATTENTION

TO QUALITY

PROFESSIONAL

AND RESPONSIBLE