WHERE IT ALL STARTED...
Josh Cummings – Owner and Operator
In 2001, after hours in the back of the Kyser Capo shop in Canton, TX a seed was planted. Josh was powder coating for the world famous guitar capo company, Kyser Capo. After everyone went home, he would switch gears to work on projects for his friends and family.
Then, when the work started to pick up he got his own shop in Crandall, TX. He equipped it with a powder coating gun, a laser engraving machine and a media blasting gun. The rest is history!
Josh has been providing quality powder coating for the last 15 years, and it shows. He stands behind every piece of work that comes out of his shop!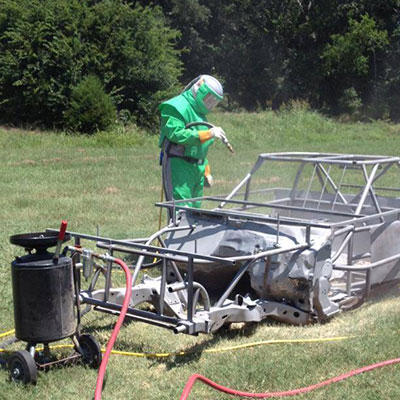 WHY CHOOSE PRECISION POWDER COATING?
We offer the best there is in powder coating. Our rates are competitive and we strive to make every customer happy.
At Precision Powder Coating, we take care to provide our customers high quality services, personalized for their unique needs. Our team is professional, courteous and efficient about everything from taking orders to shipping out quality products.
PROJECTS

DONE ON TIME

ATTENTION

TO QUALITY

PROFESSIONAL

AND RESPONSIBLE